In Asia, it has been one of the best-selling beauty products for years, and recently it is also available in all countries: Originally BB cream foundation comes from Germany. BB cream is also called Blemish Balm Cream. It is a miracle product that gives you beautifully smooth skin and it is affordable too.BB cream is an ideal combination between skincare and make-up.
There it was once developed for people who had had a laser treatment on the skin. Subsequently, it was further developed in Korea and thus became a great success in Asia. BB cream helps the skin to recover and it also soothes and protects. And what's great about it is that BB cream easily gets rid of redness and blemishes without looking like you're wearing foundation.
What is BB cream?
BB cream is actually a day cream mixed with one shade. You would say the part could be the foundation. However, if you have a lot of pimples you can't completely cover them with a BB cream, you have to use foundation. However, BB cream does take away the redness and ensures that your skin heals faster.
A BB cream is suitable for every skin type and is often available in different shades. We are also regularly asked what age this is suitable for. You can actually use BB cream from the young years to about 35-40 years. That also depends on what your skin looks like and what care your skin needs. If you have very dry skin and the BB cream does not nourish enough, it is best to apply a good day cream and then the BB cream.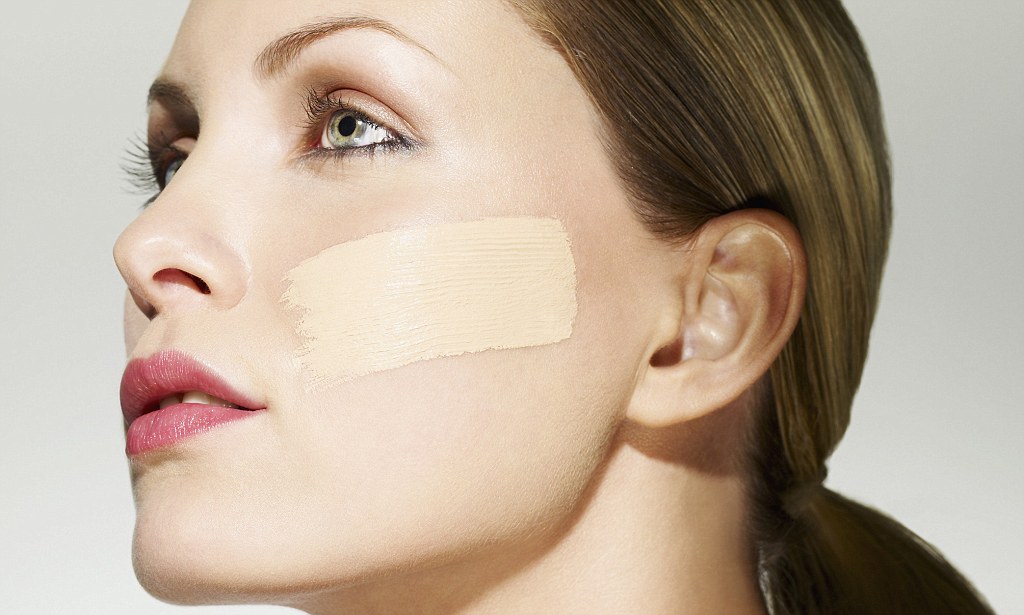 BB Cream is the foundation for light skin. Everyone who uses it calls it a miracle cure, but hardly anyone has heard of it in the Netherlands, BB Cream. This cream is a foundation, but a very special foundation. BB Cream comes from Germany and has a lot of advantages (for example, it consists only of natural raw materials) and really only two disadvantages.
The Origin of BB Cream
Dermatologists from Germany invented BB Cream, also known as Blemish Balm Cream. Originally prescribed to people who had undergone laser treatment, it was intended to cover wounds and help them heal faster. People in Korea started using it as a foundation and it became very popular ever since.
The benefits of BB Cream
It consists of 100% natural raw materials and we try to use as few chemical raw materials as possible.
They provide a nice, natural look without a caky effect (meaning you can't tell you to have foundation on, it covers very nicely).
The cream protects your skin against UV radiation (SPF 25 to 50).
It does not clog your pores.
It heals your skin because it also contains bio-oil, good against imperfections and scars.
It's anti-aging.
It helps against acne.
Some creams contain whitening, which means that you will have slightly whiter skin, this is especially popular in Asia. Scars and pigment spots are therefore less visible, but you will not get whiter skin.
The cream gives your skin a natural healthy glow.
Most creams are waterproof.
There is anti-aging in it, it prevents wrinkles and tightens fine lines again, without feeling.
Your face looks natural, with the foundation you often see it well if you put too much on it.
BB creams contain many natural ingredients.
BB creams hide blemishes and imperfections.
It covers like a foundation but doesn't seal pores.
Contains a high SPF factor, you do not burn quickly.
Keeps your skin soft and smooth with healing properties.
The Disadvantages of BB Cream
BB Cream is for sale in Asian countries, there is only one BB cream, namely the BB cream from Garnier.
It is made for light skin, if you have darker skin you can not use BB Cream.
Anti-aging effect of BB Cream
Almost every BB Cream contains SPF, which protects your skin from the sun. The SPF factors vary from SPF 25 to SPF 50.
Because the sun gives you the most wrinkles and the cream protects you against UV radiation, BB Cream has an anti-aging effect.
Reading Suggestions: The 5 Best Facial Cleansing Machines Of 2022
Well-known varieties of BB Cream
Well-known brands sell this cream in Asia, you can search for this when you search for BB Cream. I will name a few famous ones:
skin food
Missha
Etude House
Elianto
Skin 79
Garnier BB cream
Recently, a BB cream from the brand Garnier has also been released on the market. This costs around$15 and is available in two different shades. For light skin and for tinted skin. It is a thick cream, which spreads very easily and which gives you beautiful skin. After two weeks you will notice that your skin looks better even without the cream.