Best Folding Bathtubs – Opinions 2022
If you require a comfortable and safe space to give your baby a bath or for the regular cleaning of an elderly or disabled person, folding bathtubs are a good alternative. In case you are interested, we recommend you take into account the following models, which have practical and striking features. 
1. Chicco Cuddle&Bubble Bath And Changing Table 2 In 1
Among what could become the best folding bathtubs of 2022, we want to introduce you to the Chicco Cuddle&Bubble, a model with multifunctional features that will be practical for both you and your baby.
It is a folding baby bathtub that can also function as a changing table because it includes a reducer where you can put your little one to bed. It features raised edges for added safety, as well as a soft knit exterior to ensure comfort.
When unfolded, it measures 83.5 x 113.5 x 80.8 centimeters including the reducer, while, when closed, its dimensions are 83.5 x 108.5 x 39.8 centimeters with a weight of 10 kilograms. , is relatively light for its size.
On the other hand, it has accessories such as a drain to empty it, an organizer for cleaning products, and a wide tray where you can accommodate the baby's clothes.
Chicco's product will probably become the best folding bathtub of the moment and now you will know some of the reasons:
Changing table: You can install a reducer on the bathtub, to use the product as a changing table for the baby.
Adjustable: It has a height adjustment mechanism that offers 3 different options, depending on your comfort.
Removable: Being able to remove the bathtub from the support will facilitate its emptying and general maintenance.
Wheels: In addition to being able to be compacted, it also offers wheels on its legs to move it.
Folding: The folding system is complicated compared to other bathtubs and requires more time.
2. Stokke Flexi Bath Extra Large Foldable Baby Bath For Shower
If you're having a hard time finding a good shopping alternative, you'll probably want to check out the Stokke collapsible bathtub as it can be easy to use and clean.
The Flexi Bath model is made of polypropylene with a non-slip base, which will minimize the risk of falling during the bath. Its size is XL, presenting dimensions of 83 x 26 x 51 centimeters, so you can use it with children up to 6 years old. In addition, it is quite light, providing easy transport and storage.
In addition to this, the bathtub has a drain, which is blocked by a thermosensitive safety cap. This, if it comes into contact with water over 37 ° C, will change color to warn you. For this reason, many people could consider it the best value for money folding bathtub.
One of the cheapest folding bathtubs on the list is this one from Stokke and here are some pros and cons:
Folded: Offers a really compact folded design, to help save as much space as possible.
Capacity: Being extra large in size, the Stokke bathtub can be used for several years.
Drain: It has a drain in the lower part, in charge of facilitating the emptying of the water.
Cap: The thermosensitive cap will be very useful when evaluating if the water is too hot for the bath.
Accessories: Although you can incorporate accessories such as a base and pipes, these are a bit expensive.
3. Gweat Bathtub Kids Portable Folding Bathtub Swimming Pool 
A good purchase option could be the Gweat Bathtub since some users catalog it as possibly the best folding bathtub.
It is made of polypropylene and has a layer of soft insulation, which will keep the water hot for longer. It also provides a soft and pleasant touch, to avoid discomfort.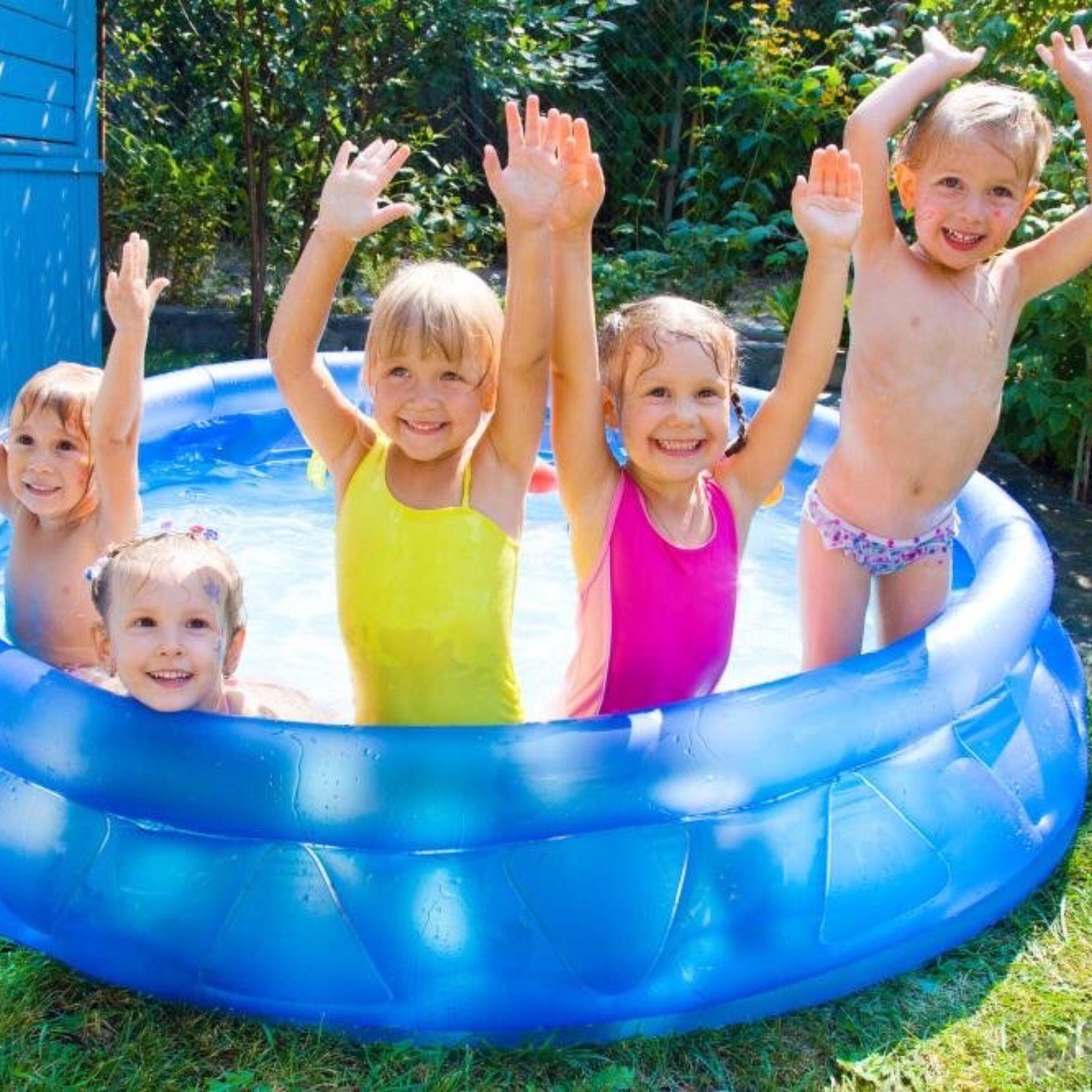 On the other hand, it should be noted that it could also be used as a folding bathtub for adults, considering its dimensions of 97 x 49 x 56 centimeters when open, where you can sit with your legs drawn up, to take a relaxing bath.
As for its care, you will be pleased to know that you can fold or unfold it in a few minutes and it is easy to dry, so it will be ready to store in less time than other models, in addition to taking up little space.
Since Gweat could become the best brand of folding bathtubs, it is advisable to know some extra details about its model
Insulation: It Is Made Of Plastic With Insulating Qualities, Capable Of Maintaining The Water Temperature For Longer.
Folded: The Folded Design Is Comfortable Since Its Thickness Barely Reaches 8 Centimeters.
Stool: The Included Stool Will Offer A Comfortable Space, So That The Child Can Sit During The Bath.
Drying: The Material Is Easy To Dry, Helping To Save Time And Effort When Storing It.
Drain: Although It Has A Drain, It Is Still necessary to turn the bathtub over to empty it, since it cannot drain all the water.
4. Brevi 567 Cute Bathtub With Rabbit Changing Table
In case you still do not know which is the best collapsible bathtub, perhaps you could consider the Brevi 567, an alternative equipped with a changing table, to facilitate the care of the baby.
It has a size of 100 x 62 x 74 centimeters and can be used with babies from birth to the first year of life. In addition, the bathtub with a folding changing table has high edges on the reducer, designed to keep the child safe at all times.
Evaluating its design, we can highlight the storage space it offers, putting at your disposal two trays that will serve to place whatever you need, be it soap, shampoo, clothes, towels, diapers, etc. As well as non-slip feet that will help improve the stability of the structure and a drainage system designed to facilitate the use of the bathtub.
Reading Suggestions:10 Types Of Flooring For Modern Houses
Not knowing for sure which folding bathtub to buy, we recommend knowing important aspects such as the following:
Multifunctional: Being a 2-in-1 model, you can easily enjoy the advantages of the bathtub and changing table.
Materials: It has a resistant chassis, capable of offering stability at all times.
Safety: The changing table reducer has high edges, designed to prevent the baby from falling by accident.
Storage: It offers storage space, so you have at hand any product you need.
Mounting accessories: The finish of the screws and nuts for mounting the bathtub should be more robust.
Frequently Asked Questions
Q1: How To Use A Folding Bathtub?
Collapsible bathtubs have intuitive structures that can usually be installed easily.
For the most part, you will find models that allow the unfolding of their legs, in order to raise the bathtub from the floor or the table. Then, with both hands, press down on the center, which will unfold the bathing area. Check that the drain plug is placed correctly and everything will be ready to fill it.
Q2: How To Clean The Folding Bathtub?
Cleaning the collapsible bathtub is recommended after each use, consisting of emptying it completely and rubbing all the walls together with the floor, using a sponge, water, and detergent.
To apply a much deeper cleaning that is capable of eliminating germs, bacteria and bad odors, one of the most effective methods is to combine bleach with water.
Proceed to unfold the bathtub as you normally would to bathe your baby and fill it halfway with water. Add 250 milliliters of bleach and let it sit for a couple of minutes, then clean each of the areas with a semi-soft bristle brush. This will help remove any built-up grime, as well as any odor that may have gotten into the tub.
When finished, discard the mixture completely and rinse everything well with clean water. Afterward, let it dry completely, preferably in a ventilated space and everything is ready.
Q3: How To Empty A Collapsible Bathtub?
To correctly empty a collapsible bathtub, you will have to check whether or not it has a drainage system.
In general, most models include a plug-in charge of blocking the water outlet, and it is located in the lower part of the product. To remove it, you must press it out or turn it depending on its type, in order to allow the passage of water. In addition, you can keep the bathtub tilted towards him so that gravity also takes effect. If there is no outlet, the only solution is to tilt it enough to dispose of residual water through the drain.
Q4: Why Does The Folding Bathtub Limp?
If you notice that your collapsible bathtub is limping, check the positioning of the legs, to make sure that they are correctly unfolded. Not being careful to open them completely will cause a drop that will affect the stability of the entire structure.
Another fairly common reason is not installing it on a level surface. If the angle changes at any of the tub's support points, the tub will not be able to stand still, but instead will tip based on the amount of weight. Therefore, it is recommended to place it on the floor or on a resistant countertop.
Q5: How To Store A Collapsible Bathtub?
When storing the collapsible bathtub, you must make sure that all the water has been drained, since the humidity could cause a bad smell or the appearance of fungi. Therefore, it is strongly recommended to dry it completely, before storing it.
In case the bathtub has legs, you will have to turn it upside down, in order to fold the central area and leave space for the support. Then, unlatch the legs and close them, thus compacting the entire structure.