Good makeup can make the eyes look radiant. The choice of 'wrong eyeshadow colors, however, ensures that the eyes stand out less, the color becomes duller and the overall picture looks less attractive. Undesirable effects may arise, such as a hard or faded look and an older-looking appearance.
Here are some rules of thumb for choosing the right colors
By choosing a contrasting color, the color of the eyes comes out better. Choosing colors in the same color as the iris can cause the eye color to be somewhat dwarfed and 'dominated' by the shade of the eye shadow. This is of course not the intention, it is better to do justice to the color of the eyes so that they become real eye-catchers.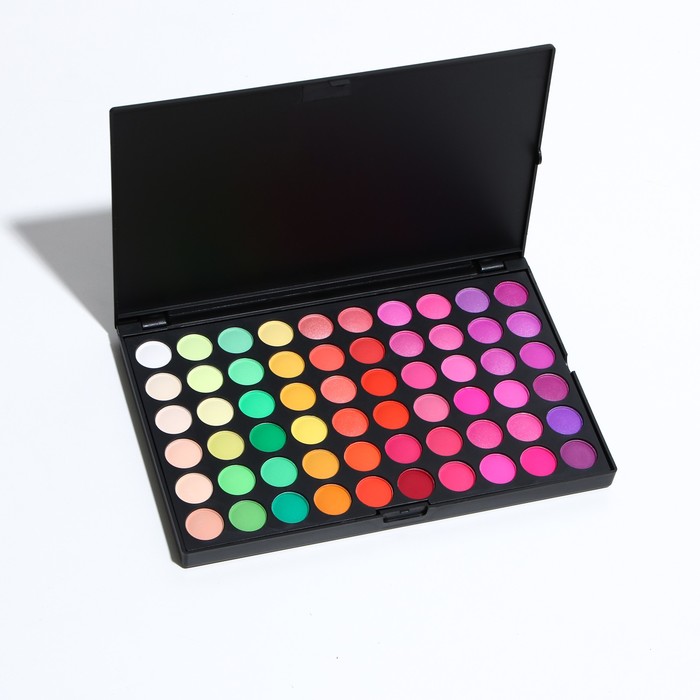 Subdued shades for a natural effect
Gray and brown/earth tones are good base tones that suit most eye colors. The brown or earth tones give a natural effect. The gray tones especially make blue eyes stand out beautifully. It provides a covered, less noticeable eye makeup and will not clash with the clothes so quickly. Be careful with mother-of-pearl eyeshadow, because it quickly settles into the folds of the skin and this is not flattering, especially with older skin.
Blue eyes
In addition to the gray, brown, or earth tones, you can choose colors with orange pigments for blue eyes. For example peach, terra, or rust brown. The eyeshadow in which orange tones are processed provides a contrast with the blue in the eyes.
This makes the blue of the iris appear more striking. Blue eyes and brown hair also look beautiful with bronze eye shadow. But also lilac/purple or taupe. Of course, these are guidelines, the eye shadow can also be chosen according to the clothing. Make sure that this eye shadow matches the clothing as well as the eyes and hair color, so that a nice overall picture is created.
Reading Suggestions: The 5 Best Facial Cleansing Machines Of 2022
Grey eyes
These eyes can be a bit washed out, especially if the eyeshadow is too light. Make them more striking by using eyeliner, or by using darker shades of eyeshadow. E.g. (darker) blue, moss green, earth tones, purple, or anthracite. Or the so-called smokey eyes, where the make-up is heavier.
Brown eyes
With brown eyes, there are many colors of eye shadow. For example, brown or earth colors for a natural look. For more striking make-up, you can even use a turquoise eyeshadow, which brings out the brown of the iris. But green, blue gold, bronze, or lilac / purple eye shadow also suits this eye color. In short, with brown eyes, you can give free rein to your expression and apply both natural and more striking make-up.
Green eyes
Green eyes can be made up of natural shades, such as peach, brown, etc. It is best to choose colors with an orange undertone. But lilac or taupe colors also look great with green eyes.
The clothing
With black clothing, almost all shades of eyeshadow can be used, but watch out for (too) pale shades. Also, make sure that the colors do not clash with the clothing. It's less flattering to wear blue eyeshadow with brown clothing. With white clothing, all colors are of course, but fresh colors look best. 
For party wear with gold or silver colored accents, you can adjust the eye make-up, for example by using gold or silver colored eyeshadow, possibly with glitter or shine effect. But this is according to personal taste, you can also opt for a more subdued make-up so that the whole does not become too striking.