How can you fight mosquitoes and prevent mosquito bites? Everyone has been bitten by a mosquito and knows the unpleasant consequences of mosquito bites. You get itchy mosquito bites, pain, swelling, and sometimes even inflammation of the skin. Prevention is always better than cure, but which things really help to prevent mosquitoes in your home and how can you effectively fight mosquitoes once they are buzzing around your room?
Prevent mosquitoes Bites
When it is warm, female mosquitoes lay eggs in freshwater, which hatch en masse and the result is many mosquitoes. You often see mosquitoes flying around in clouds near lamps. Some of the mosquitoes enter your house because mosquitoes look for blood from people and animals.
By wearing clothes with long sleeves and trouser legs at night, the chance of being bitten by a mosquito is smaller, but unfortunately not excluded. Some mosquitoes just bite through clothing, and the skin of your feet, neck, neck, and hands is still freely accessible to mosquitoes when you put on pajamas.
Socks help somewhat to protect the feet, but even then you are not fully protected. Mosquitoes also like to bite your face in places where the skin is thin, such as on the eyelids. A mosquito bite on your eye may be painful and the eye may become swollen. Preventing mosquito bites is still best. There are several things you can do to prevent mosquitoes in your home.
Prevent mosquito larvae in freshwater
Don't leave buckets of fresh water in your garden or on your balcony, also empty watering cans with leftover tap or rainwater immediately, and so on. Puddles of rainwater or puddles of water from the garden hose are also ideal for a mosquito to lay eggs in. A Mosquito only lay eggs in normal fresh water. So if you have a bucket of water in your garden, it will contain dozens (or more) mosquito larvae in a short time in warm weather.
Tap water, ditch water, canal water, or water from the pond… These are all water sources in which mosquitoes lay their eggs en masse. So if you have a pond in your garden, it is better to keep your windows completely closed in the evening and at night, or place window and door screens in your house.
Mosquito net over your bed to prevent mosquito bite
A mosquito net over your bed is still an effective method of keeping mosquitoes away. A Mosquito just comes into your room but because of the mosquito net over your bed, they can't a mosquito bite you. Of course, a mosquito can get under the mosquito net, then you can still get stung and you will have to catch the mosquito.
It can also happen that you are sleeping with a bare knee or arm against the mesh of a mosquito net and mosquitoes can still sting you in those places, but if none of this happens, a mosquito net is a good way to keep mosquitoes away from you. hold. A mosquito net works very well around a spacious bed so that there is enough room to move between you and the mosquito net.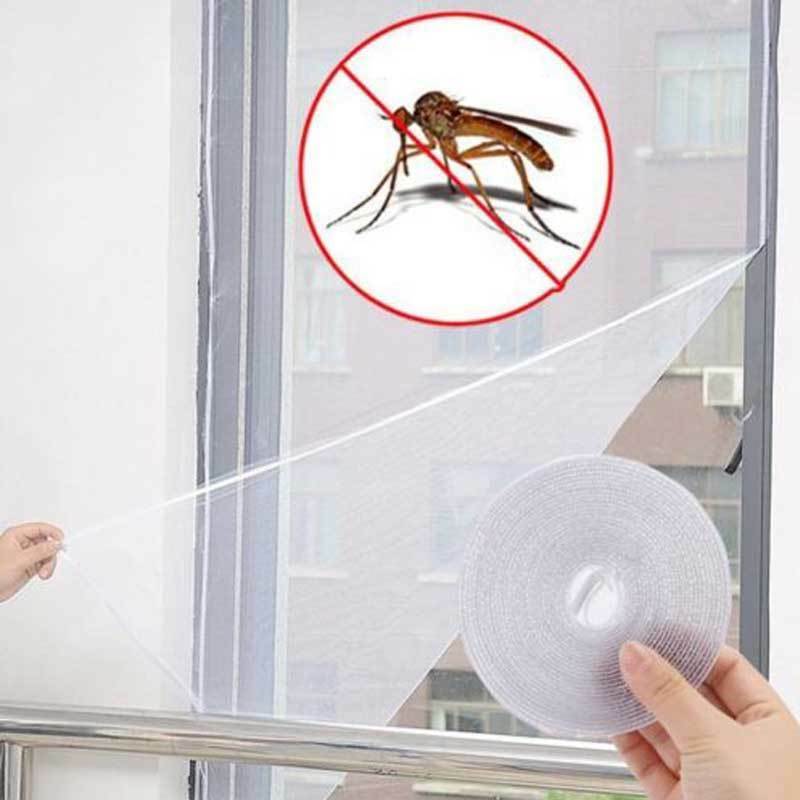 Install screens
A fly screen is a framework sealed with fine mesh, which allows fresh air to enter through doors and windows, but not insects. Fly screens usually have standard sizes that allow them to fit many window and door openings. A window screen or screen door must close the door or window opening properly, otherwise,
Reading Suggestions: How healthy is bell pepper Paprika?
mosquitoes will still come in through the cracks. Nowadays there are also roller screens for windows, which you roll down in front of the window opening after installation.
Does a fly screen help against the mosquito?
In the past, people also made their own mosquito nets by using only gauze and fixing it with thumbtacks in the wooden window frame. Nowadays, many frames are made of plastic or aluminum and ready-made screens in the right size are the only way you can install screens.
A disadvantage of an insect screen is that sooner or later you have to open a door to enter a room so that mosquitoes can still enter. A combination of a window screen and/or screen door and a mosquito net should be sufficient to prevent mosquito bites.
Fighting mosquitoes with tools
There are several tools that work well to combat mosquitoes. To avoid getting stung, you can keep a mosquito away by keeping your windows and doors closed, but that is usually not feasible in everyday life. A room that is never aired gets stuffy and fresh air is also necessary for your health. Moreover, you want to ventilate in the summer. A mosquito can be controlled in various ways.
DEET
DEET is a chemical mosquito repellent. People are generally very satisfied with it, but of course, it remains a poison that does the job. It is available in spray and gel. Mosquitoes find this very dirty and will not bite you anymore. It is applied to the skin unless the instructions for use indicate otherwise. It keeps insects away for about 8 hours.
Mosquito lamp
A mosquito lamp is an electric lamp that attracts mosquitoes into the house. The mosquitoes are drawn to CO2 and ultraviolet light that are spread by the lamp. Mosquitoes fly into the lamp and are then killed by electricity. There are different types of mosquito lamps for sale. Well-known products include the BLiZzz mosquito lamp and the Eurom Insect Killer.
Kill mosquito
Once there are mosquitoes indoors, you can still prevent yourself from being stung. The best way to effectively combat mosquitoes is to kill them. This is best done in one of the following ways:
The electric mosquito lamp (mentioned earlier in this article) attracts and kills mosquitoes.
Ordinary fly or mosquito swatter.
An electric fly swatter or an electronic fly catcher kills the mosquito without having to hit it.
Toxins (insecticides) are effective (always read the instructions carefully).