Many cookies and snacks that are advertised as healthy contain a lot of refined sugar, flour, and saturated fats. These are ingredients that are of no use to your body. By making the cookies yourself, you can decide for yourself what ingredients you use. And with healthy ingredients, you can also bake very tasty cookies. There are healthy cookie recipes with oatmeal instead of white flour, grated coconut instead of sugar, and peanut butter instead of butter.
Substitute unhealthy ingredients
The most unhealthy ingredients in cookies are often sugar, flour, and saturated and trans fats. In a recipe for healthy cookies, it is best to avoid using these ingredients as much as possible. You can replace them with oatmeal, whole wheat flour, raw sugar (in moderation), nuts, and coconut fat. Below are some delicious recipes. The cookies can be eaten for breakfast, but also as a nutritious snack.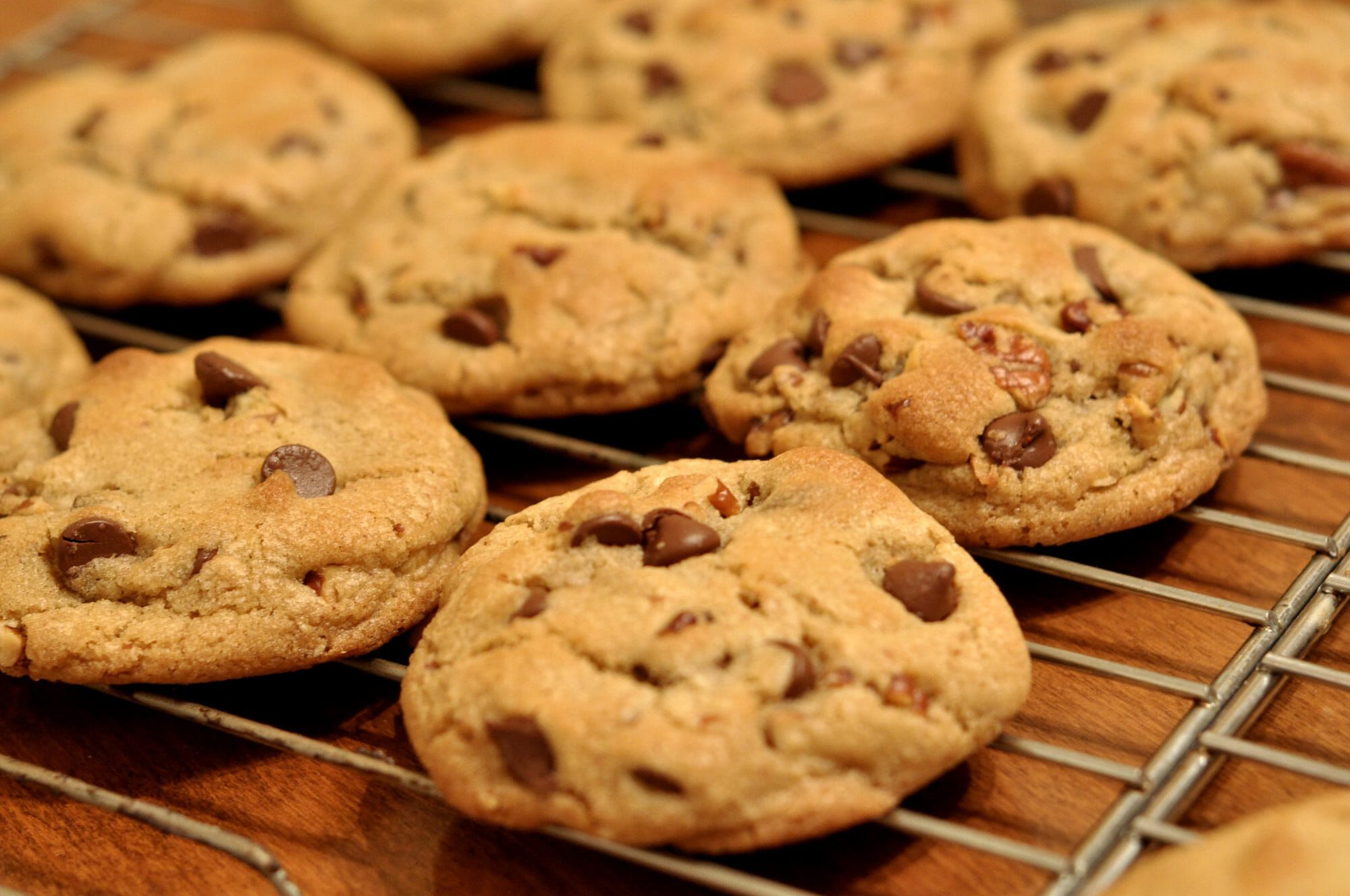 Oatmeal cookies
Oatmeal reduces bad LDL cholesterol and maintains good HDL cholesterol. Oatmeal contains a lot of fiber for good intestinal function. In addition, it contains many essential vitamins, minerals, and trace elements. No sugar has been added to the oatmeal cookies.
Reading Suggestions:Making soup in a slow cooker
The cookies are sweetened with fruit, bananas, and dates. Dates also contain a lot of fiber. In addition, they are rich in phosphorus and iron. Bananas contain a lot of potassium, potassium helps lower your blood pressure. Furthermore, the cookies contain no butter. The cookies are nice and creamy because of the nuts. Nuts contain essential fatty acids, but also many vitamins and minerals.
Ingredients
100 gr oatmeal
2 bananas
5 dried dates
25 grams of walnuts
25 grams of almonds
1 tsp biscuit spices
pinch of salt
Preparation
Preheat the oven to 180 to 200 degrees
Grind the oats, bananas, biscuit spices, salt, and half of the almonds and walnuts in a food processor until a firm dough forms.
Finely chop the dates and chop the rest of the nuts into smaller pieces and mix them into the dough.
Line a baking tray with baking paper and divide the dough with two spoons into 10 equal flat cookies.
Bake the cookies for 12 to 15 minutes and then let them cool well
Coconut cookies
Coconut contains fiber that causes a slow rise in blood sugar, lowers cholesterol, and stimulates intestinal function. The saturated fats in coconut (fat) mainly consist of the medium-long fatty acid chain. These fatty acids have a positive effect on our metabolism because it accelerates it. Coconut has a naturally sweet taste, so you don't have to add much sugar. Use raw sugar such as brown cane sugar. Raw sugars contain more minerals and vitamins, such as magnesium, potassium, vitamins B1, B2, and niacin than white sugar.
Ingredients
6 eggs
200 grams of grated coconut
2 tablespoons brown cane sugar
1 tablespoon lemon juice
pinch of salt
Preparation
Preheat the oven to 150 degrees.
Separate the eggs and beat the egg whites until stiff. The egg yolk is not used in this recipe, you can store it covered in the refrigerator or beat it and freeze it.
When the egg whites are stiff, slowly add the coconut while mixing on the lowest setting.
At the end add the sugar, salt, and lemon juice. mix gently.
Make balls of the mixture with two spoons and place them on a baking tray lined with baking paper. Bake the coconut cookies for about 45 minutes. Do not open the oven in between.
Let the cookies cool in the oven.
Peanut Butter Cookies
Peanut butter contains a lot of unsaturated essential fats. Peanut butter contains a lot of the fat-soluble vitamin E. Vitamin E builds and protects your muscles, ensures more efficient digestion and fat burning, and optimizes your immune system. 2 biscuits are enough for about 30% of the daily recommended amount of vitamin E. In addition, peanut butter contains a lot of protein, which is good for muscle building. These cookies also contain linseed. These are rich in alpha-linolenic acid, an omega-3 fatty acid, fats that are important for your heart and blood vessels. In addition, linseed contains vitamins B1 and 2, calcium, magnesium, zinc, and potassium.
Ingredients
150 grams of peanut butter
100 grams of brown cane sugar
1 tablespoon ground flaxseed
3 tablespoons of water
1 teaspoon vanilla extract
half a teaspoon of baking powder
Preparation
Preheat the oven to 180 degrees.
Soak the ground flaxseed in 3 tablespoons of water until it becomes a jelly.
Mix the sugar and peanut butter well with a mixer.
Add the flaxseed mixture, vanilla, and baking powder, and mix well.
Line a baking tray with baking paper and make 15 to 20 balls with the help of 2 tablespoons.
Bake the cookies for 10 to 12 minutes. Let them cool down.