If you have a conservatory, it is of course important to furnish it nicely. You can do this in different ways and it is especially important to consider what the purpose of your conservatory is so that you can more easily determine what the layout will look like. How can you decorate a conservatory beautifully and make it a nice place to spend time?
What Is A Conservatory?
A conservatory is a kind of extension of the house, which consists of a lot of glass. The glass makes it nice and pleasant in the conservatory and this makes it a perfect space to sit and relax. More and more people choose to build a conservatory at their house, to create a source of peace. The device is of course of great importance here. How do you ensure that the conservatory becomes a space where you can really relax?
What Is The Purpose Of Space?
Think carefully in advance about the purpose of your conservatory. Most conservatories are an extension of the garden, but you may have a completely different purpose. For example, you can also turn it into a room where you eat in the evening, or maybe you have an office at home. When you know what the purpose of your conservatory is, it is easier to choose a design that suits it.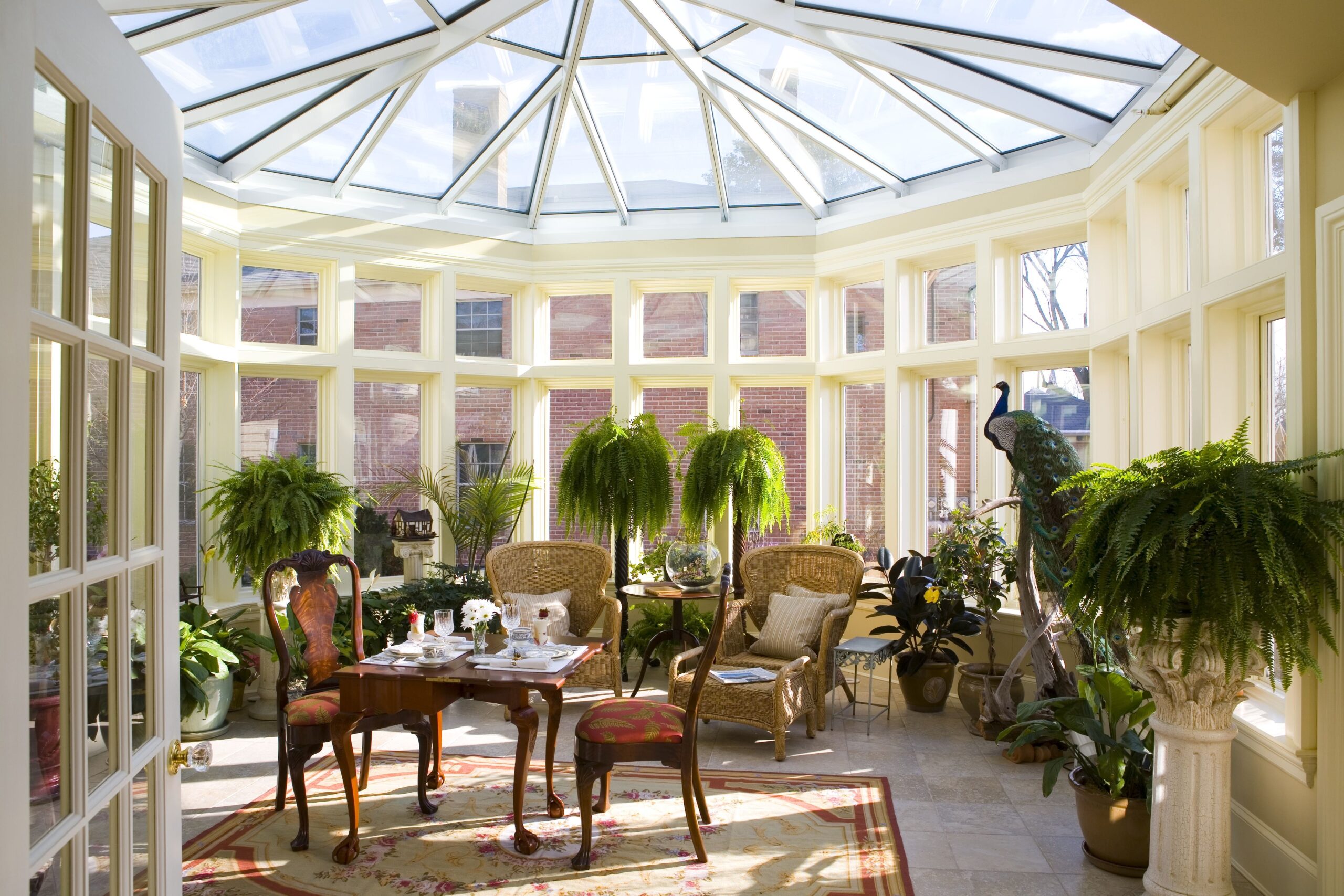 Conservatory As An Extension Of The Garden
If you want to use the conservatory as an extension to the garden, you can opt for summery colors. Paint the inside of the conservatory with summery colors, such as yellow or orange. These colors can be combined well with white so that it is not all too bright together. Do you really want to create a holiday feeling in your conservatory?
Reading Suggestions; 10 Tips For The Garden Decorating
Then you can also choose many terracotta colors, as you see in Spain, for example. Place a lot of pottery with plants. You can also place a garden set in the conservatory. Preferably opt for a real lounge set, where you can optimally enjoy all the peace and atmosphere. You can also hang a canvas with a beautiful nature photo on the wall.
Dining Area
Do you mainly want to use the conservatory as a space where you eat your meals? Then a dining table is of course very important. You can actually choose any type of dining table that you want, but if you have the space for it, a large table is of course very nice.
In addition, you can place a cupboard containing, for example, the plates and cutlery, so that you have these things nearby. Do you have the space for it? They also create a lounge corner to relax after dinner. A number of large plants can also provide a beautiful appearance, and you immediately create the feeling that the conservatory is part of the garden.
Conservatory As An Office Or Studio
The conservatory can also be used as an office or studio. It is important to consider what you need in the space. For example, a desk can be very useful, as can a closet for belongings. Or maybe you post some stuff that inspires or motivates you.
Because the space is used as a workshop and is an extension of the garden, it is usually wise not to put too much in the conservatory and to keep it quiet. After all, anything can cause a distraction. But think carefully about what works for you and what doesn't.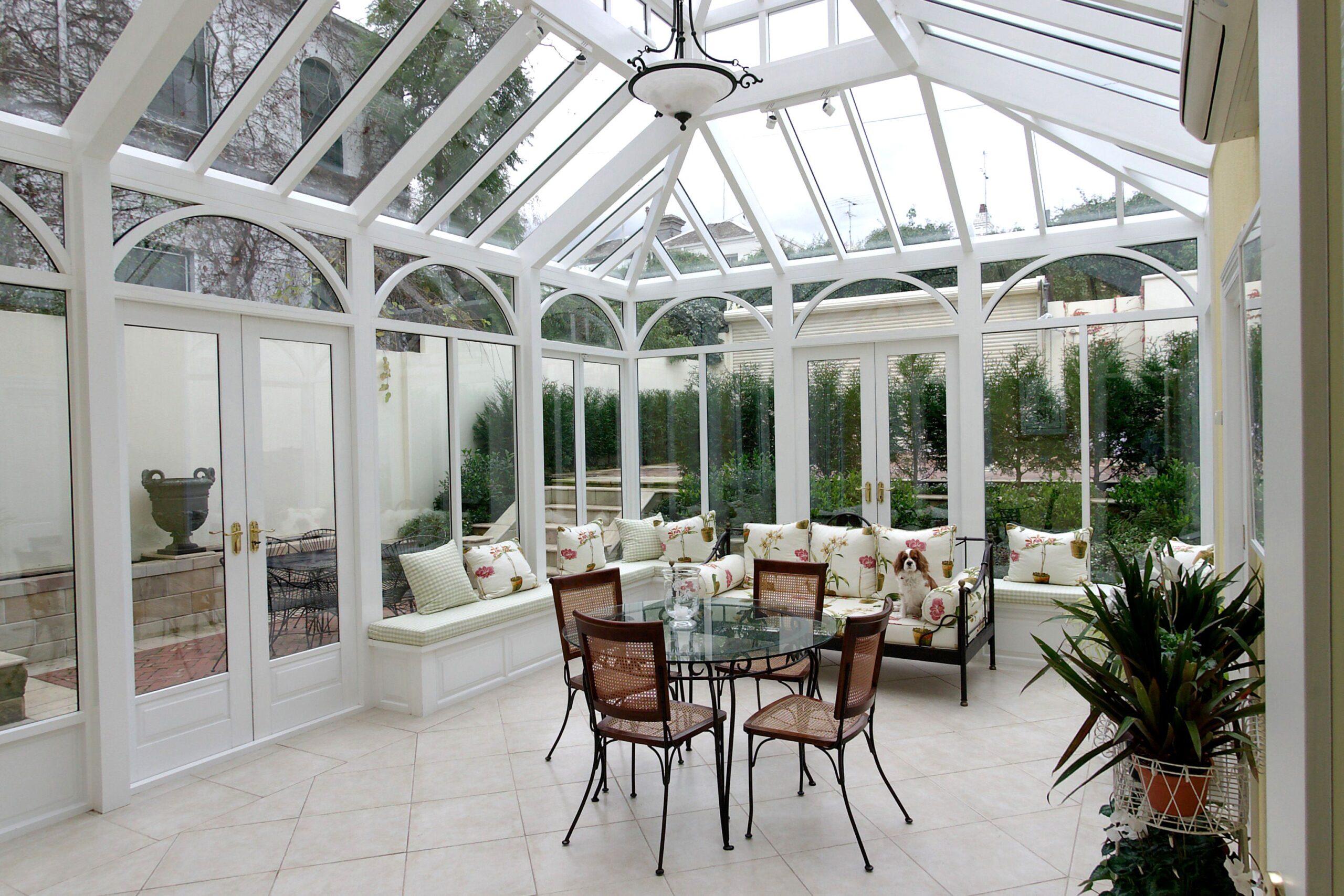 Allotment
The conservatory can also be used as a vegetable garden. Plants such as strawberries and tomatoes do very well under the glass of the conservatory. Growing these in pots can be a lot of fun. Herbs can also provide a beautiful appearance and their smell can make you feel as if you are away from your normal life.
Get Inspired With The Design Of Your Conservatory
Not sure how to decorate the conservatory? Then let yourself be inspired by looking for images. You can view all kinds of interiors online and you can easily see what actually suits you. What do you like and what not? Take a critical look at other conservatories and use them as inspiration for your own conservatory.