Decorating a house is often a fun, but difficult job. Most people keep the same arrangement in terms of furniture for a long time. People often want to change, but it seems to be a lot of work. If you take certain things into account at the start of the furnishing, you can then easily change the furnishing and arrangement at any time.
Relief
Although people don't always think much about it, lighting can still have a great effect on a house. If you want to be able to easily change the layout of your living room, for example, you have a number of good options. For example, you can choose to lower the ceiling so that spotlights can be placed in the ceiling.
You, therefore, have no cords from lamps and you have light in several places so that you can slide the furniture and still keep it in the light. If it is too much work to lower the ceiling, you can also opt for a rail with spots. You can make this rail as long as you want by using intermediate pieces and it can also go around the bend. In this way, you have a lamp for nothing. For example, if you have a ceiling lamp or a hanging lamp, it looks a bit strange if there is nothing under it that the light shines on.
There are hanging lamps with a kind of long arm attached, so that you have a circle of, for example, 150 cm in which you can move the light. Another option is a floor lamp. You can easily move it, but make sure that the base of the lamp does not take up too much space. Otherwise, you are sometimes a bit more limited with moving because it has to be a bit away from the wall.
Make sure everything is movable
Cabinets such as TV furniture and wardrobes are often attached to walls. You attach the cabinet to the wall so that it cannot fall forward with all its consequences. However, if you ensure that there is not too much weight on the front of the cabinet, you can consider not mounting the furniture on the wall.
With a cabinet with drawers, this does involve some risk because a lot of weight is placed on the front when you open several drawers. So take a good look at the options for letting furniture stand loose. Also, choose furniture that is not too big. This way you easily have more places where you can store the furniture. For example, if a piece of furniture only fits against a wall, it will always stay there simply because there is nowhere else to place it.
Wheels
Furniture is often heavy, making it difficult to move. Not all furniture is available on wheels, but, for example, a coffee table, TV furniture, and a side table, among others, are. This way you don't have to lift and you have a slightly different layout of the room within a few seconds. Take a good look at what kind of wheels they are. Some wheels that are a bit stiff in combination with a relatively heavy table can cause damage to your parquet or wooden floor when rolling.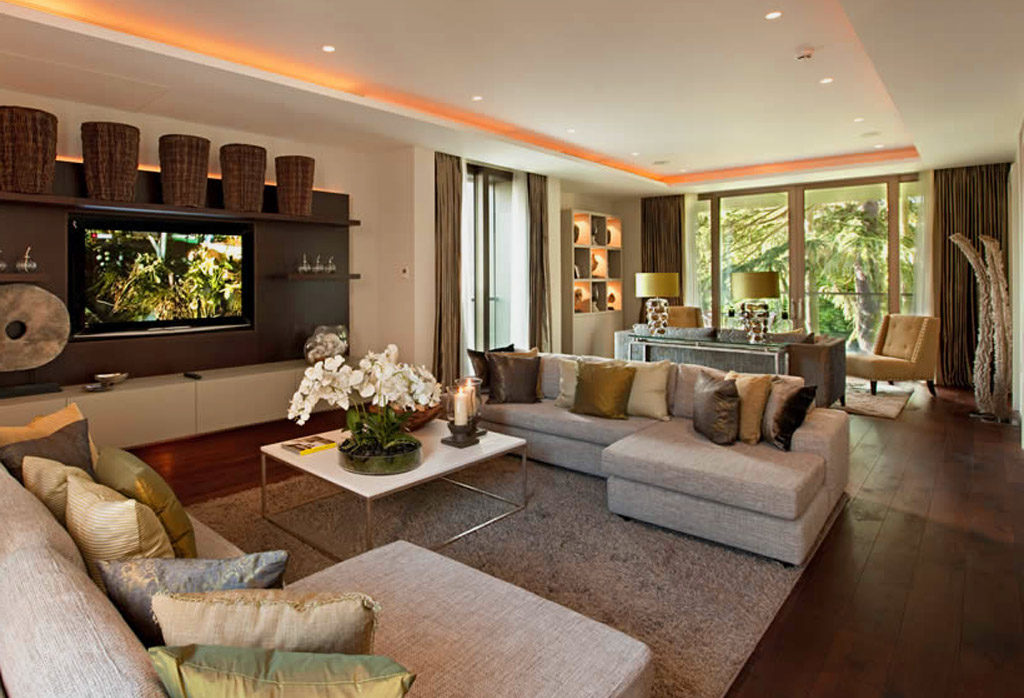 Wall decoration
Many people like to hang something on the walls such as a painting or photos. This is possible with a hanging system. This is a rail that you attach to the ceiling at the top of a wall. There are several types available, but most can carry a fair amount of weight.
What you normally fix in the wall with a nail or screw can now be hung on the rails. You can hang it as low and high as you want and if you take several rails it can always be moved easily. In this way you also have a problem with holes in your walls, making it easier to hang something different every now and then. When the rails are empty, it is not really noticed that they are there.