Unfortunately, you can no longer ignore viruses on the internet. Your computer is attacked by various types of adware, tracking cookies, spyware, malware, worms, and Trojan Horses. What do these programs do and how do you protect your computer against them? Most viruses on the Internet are written for Windows computers. If you have an Apple operating program or a Linux operating program running, you will therefore be less affected by viruses.
Prevent and remove viruses
Make sure you have a good virus scanner
There are paid virus scanners and free versions. You can't live without it. Well-paid virus scanners are Bitdefender Antivirus Plus and Kaspersky Antivirus. There are also free virus scanners that do their job properly. Examples include Avast Antivirus and AVG Antivirus.
Check your list of programs regularly
Is there a program you are not familiar with? Google the name of this program. There is a good chance that it is an unwanted program. If you have indeed found on the internet that you have an unwanted program on your computer, you will usually also see tips to remove this program.
Clean your computer regularly
You can use the CCleaner program for this, for example, and have your virus scanner perform an extensive scan of your computer every month. If your computer suddenly slows down, your start-up page suddenly changes or if pop-ups appear constantly in your browser, there is a good chance that your computer has acquired a virus. In that case, install a virus removal program on your computer. Examples include Spybot-Search&Destroy, Spyhunter, and Malwarebytes Anti-Malware.
Tired of pop-up windows on the internet?
Never close these with cancel or the cross, but use Alt-F4 for this. When you cancel or use the cross, you may inadvertently get adware on your computer.
Reading Suggestions: Explanation of network types
Up to date
It is also wise to always keep your computer up-to-date. Turn on your operating system's automatic updates and also keep Flash, Adobe, and Microsoft programs up to date.
Do not download illegal software and do not open email attachments from which you do not know the sender. A virus can travel with illegal software or e-mail attachment. If you do download illegal software, it is best to run this file through a virus scanner before you open it.
Various computer viruses
Adware Programs
These programs infect the computer with advertising software and cause annoying pop-ups, toolbars, and advertising texts in your browser. They significantly slow down the speed of the computer.
Spyware Programs
These programs nestle in the computer and try to retrieve your data. This can be fairly harmless, such as finding out your surfing behavior, but also very annoying, such as finding out your passwords. The outdated information is usually sold to third parties.
Trojan Horse
This is a very nasty infection. A Trojan Horse opens your computer to outsiders. Someone else can take over your computer through an open port and install software on it. This can be spyware, but also software that makes your computer unusable.
tracking cookies
Tracking cookies keep track of how often you visit a website and what you view there. This is kept for marketing purposes but is also an invasion of your privacy.
Worm
This is a computer virus that multiplies itself and thus spreads throughout the computer system. A worm can destroy files, send spam to all your contacts and attack other computers on the internet from your computer.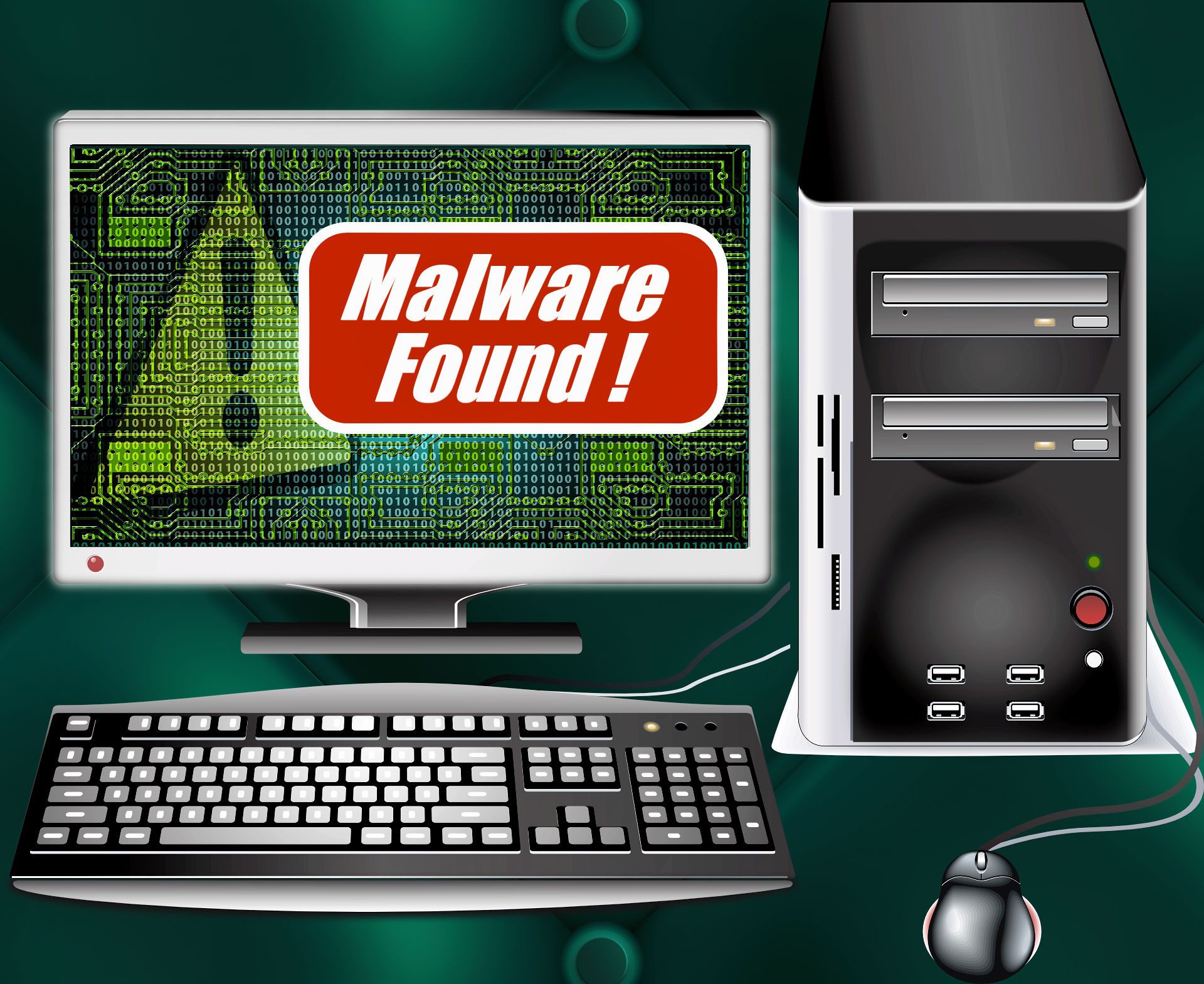 malware
Malware is a collective term for all malicious computer infections, such as the aforementioned Adware, Spyware, Worm, and Trojan Horse, and the previously mentioned malicious programs such as dialers, keyloggers, boot sector viruses, and so on.